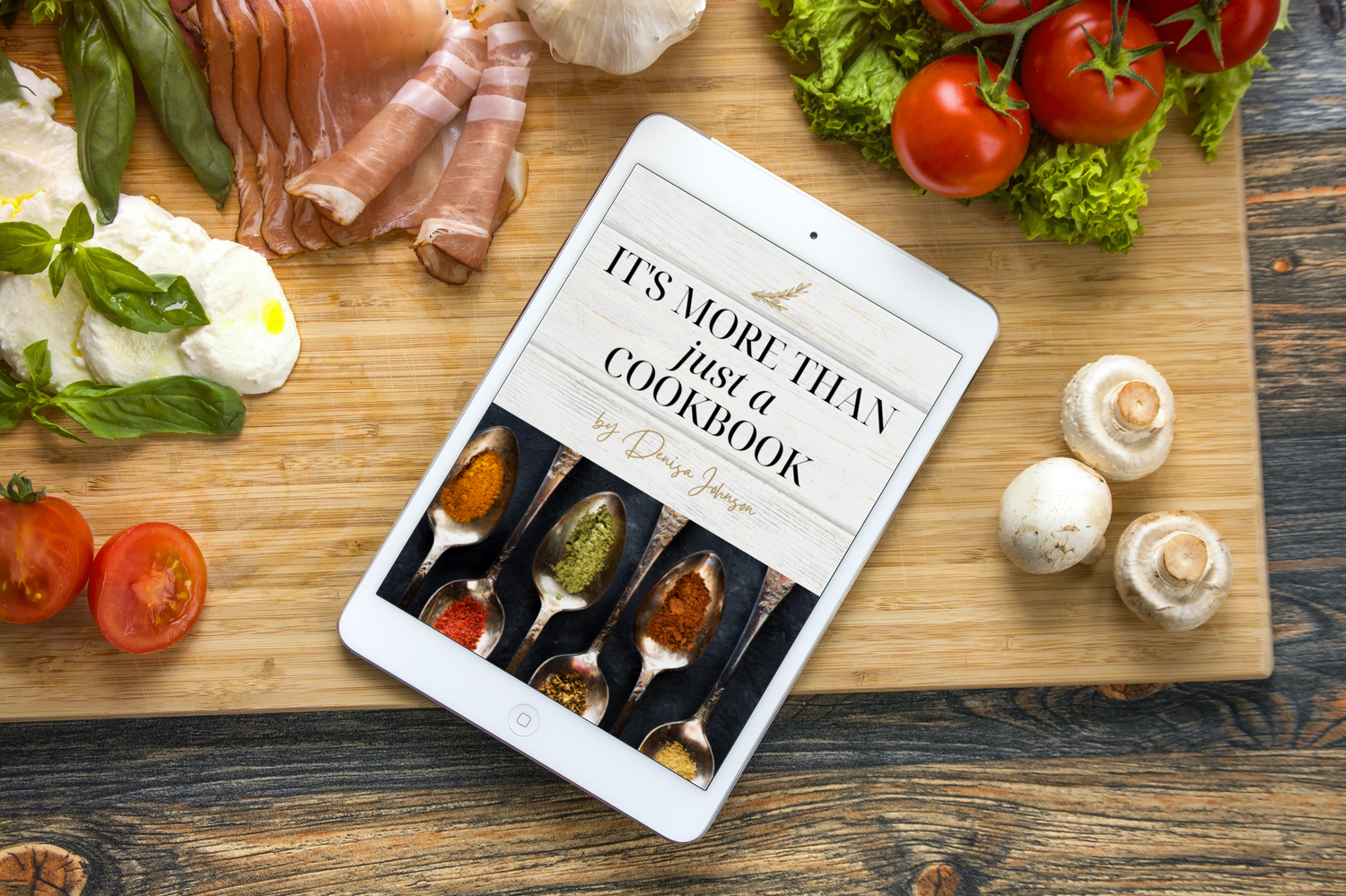 Get the E-Book!
Elevate your culinary journey with "It's More Than Just a Cookbook" eBook, a treasure trove of delicious recipes and culinary wisdom to unlock your inner chef.
Download
The Flavor You've Been Missing is Right Here
No more guessing what spices go best with what dishes. Get our hand-crafted, delicious spices prepared especially for you! Paired with It's More Than just a Cookbook, our one blend per recipe concept is sure to bring more enjoyment and simplicity to cooking.
Get the Book, Get the Recipes
It's More Than just a Cookbook has over 70 easy-to-follow recipes. With our one blend per recipe concept, we made cooking easy and more enjoyable for you!
Order Now
From Classic Salt & Pepper to a Bold Steak Blend, We've got you Covered
All our blends are made with the freshest ingredients to bring about the boldest of flavors. Whether you're in the mood for a chicken dish or open to trying out one of our Asian recipes, you're good to go!
PLUS, they are all prepared with low amounts of sodium.
Asian Blend

This Asian Blend will bring a bright delightfulness into your food and kitchen. With hints of ginger and a touch of sweetness, you are going to love it.

Lemon Garlic Pepper Blend

Lemon, Garlic and Pepper, name a better trio. This flavor was elaborated on all levels and is sure to make your mouth water for more. You are going to love it.

MKTY Blend

All my favorite spices and seasoning blended together for a full blown explosion of deliciousness. You are absolutely going to love it.
Ever wondered why
no matter how carefully you follow a famous chef's recipe, your food doesn't turn out looking or tasting like theirs? Well, it might not be your fault—perhaps you're just missing those special "blends" that can elevate a dish to a whole different level. With MKTY Blends and It's More Than just a Cookbook, you will thank me later.
MKTY's Delicious Recipes
Lemon Pepper Salmon

Paired with the Lemon Garlic Pepper Blend, indulge in a perfectly cooked salmon topped with a tasty lemon butter sauce.

Chicken Cacciatore

The MKTY Blend is what takes this classic Italian dish to the next level. Enjoy all the comfort and all the flavor with this one.

Asian Chicken Salad

A simple take on the classic Asian Chicken salad. Paired with our Asian Blend, this is perfect for a quick, light meal.
Get Your MKTY Package
Prep Cook

Enjoy our custom blended spices perfect for a variety of dishes. Comes with a wooden spice rack for organization.

Shop

Sous Chef

Cooking made simple...enjoy our one blend per recipe concept in It's More Than just a Cookbook along with the MKTY Blends. *Does NOT Include Spice Rack*

Shop

Executive Chef

Get the whole MKTY experience with our custom blended spices, wooden spice rack, AND your signed copy of It's More Than just a Cookbook!

Shop